The 2017 Festival of Sails has drawn to a close and it was one of the most challenging sailing that the 220 odd keelboat crews had to face in the four days of the event.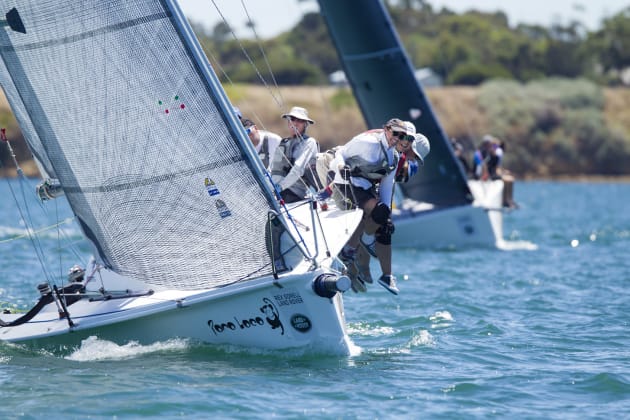 The event was held at the Port Phillip and Corio Bay and the busy water program kept everyone on their toes.
The Bausele Super 11 Australian Championship, the top title of the 2017 Festival of Sails, was won by Poco Loco. The Super 11s final day race saw SSW winds touch 23 knots at the start and then finally moderated to 16 knots and this cause a problem for all sailors during the final day race. The winner Cam Rae said that they did not do much wrong in the 8 race series and was happy to have won the biggest regatta that they have sailed so far.
He said that they did not have plenty of time to spend with their new boat during the 2016 Festival of Sails. But, this time things have changed and Rae had about 12 months time to practice and know everything from the systems to the trim of the new boat. He said that the boat has gotten better than what it was last year.
Rae is very happy with the performance that he and his crew have done at the Super 11s. He was very much pleased to have won the Super 11 division. They have been doing well on AMS, but to achieve the win at Super 11 was a big boost to them. He said that it was a very good feeling to be sailing among all the 220 boats and knew that they were plenty of good yachts for the event.
Rae confirmed that he and his crew will be back to compete in the regatta next year for the anniversary.