According to the professor of sailing, Mark Orams, monohulls will offer spectacular America's Cup racing to match; it will do same charisma what the catamarans did in Bermuda.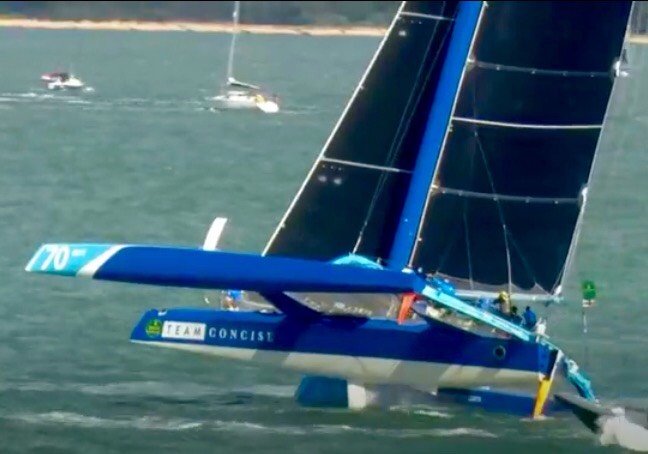 He is also the Team member New Zealand previously, he further added that the foiling monohulls suits the conditions of Auckland in a better way, and now monohulls would witness a welcome comeback to more basic sailing techniques, which includes more crew members. For sure, it would see an end of motocycle-grinding.
Orams said the declaration that the regatta of 2021 would involve foiling monohulls, has left an interesting question in everybody's mind, and the question is will catamaran specialist and TNZ skipper Glenn Ashby remain on board.
He said, Grant Dalton the boss of TNZ had talked about bringing sailing together already, especially in unifying the championship America's Cup with the race Volvo round-the-world (VRW).
When asked by Rachel Smalley of NewstalkZB if monohulls would be as stunning as catamarans, Orams replied: "Certainly they can
Citing the example of the Vendee Globe, round the world race he said "It is the single sailor round the world race, last year, in the race the front competitors used the same foiling monohulls and fascinated the whole yachting world. They are extremely fast, dramatic and very, very powerful.
"The best thing from the point of view of Auckland is that they are versatile a lot and they are able to sail in a large range of weather conditions. The catamarans, which they used in the race in Bermuda, had reasonably narrow wind range, and they struggle a lot on the strength of high wind."
"Even in the month of January and February, we can have really good and strong conditions for sailing and"
The monohulls are more suited and versatile to Auckland."